What our customers have to say about our services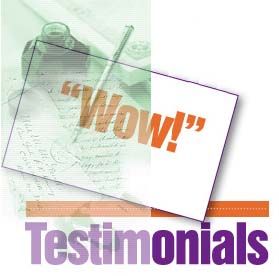 These are actual testimonials taken from the reviews left by our customers on various websites. Here's what they have to say:
Connie V.:
I searched for the best price and allergybegone.com was the one. Very fast delivery of the product I ordered! I will order from them again!
---
Thomas M.:
Allergybegone is totally reliable and very competitively priced with their merchandise. They are at the top of our list when it comes to shopping online.
---
Terri C.:
Great prices, items arrived quickly in perfect condition. Wish all companies worked this well!
---
Rorie M.:
Great Products... Great PRICES! FAST DELIVERY. Have shopped with them before and will continue to do so. Thank you.
---
Patricia T.:
Found the item I was looking for at a great price for reasonable shipping. Ordered and received within a timely manner. Highly satisfied!
---
Omega D.:
Fantastic product with fast shipping. I would recommend this vendor.
---
Hy F.:
Very professional, 2 Items where temporary out of stock, I was e-mailed at once, and when one came into stock, they send and I got in days. (They did not keep me waiting for next item to arrive to ship the first.) THEY HAVE GREAT COMMUNICATION. (DELAYS HAPPEN, BUT KEEPING THE CUSTOMER POSTED ABOUT IT IS IMPORTANT, **THEY DID**.) **WILL BUY FROM AGAIN** ***WILL RECOMMEND TO OTHERS***
---
A very good experience and will buy from them again! Highly recommended merchant.
Shelly D.:
---
Ramesh S.:
Excellent experience with this merchant. They emailed confirmation of my purchases and kept me informed as to the shipment status of my order. Items were as described on their website and arrived as promised. Will use Allergybegone again.
---
Guy L.:
No problems at all. Placed order, confirmation sent then a few days later product was received in new condition as described.
---
Michael M.:
Everything went very well and I would definitely do business with them again.
---
Dariusz W.:
Very good experience. Best price out of all merchants. Item was shipped quickly. Can't say much about customer service, since I had no chance contacting them (there was no need). Very satisfied.
---
Rosanne L.:
Fast service delivered exactly what they said. 1/2 the price of other websites. I needed a part for my son's nebulizer and the fast service made things much easier on us during the holidays.
---
Chris C.:
I was pleasantly surprised with the ease of purchasing this via internet AND the timely delivery w/o paying for extra charge for a more speedy delivery. It came within 4 days right before Christmas so I was delighted. My daughter loved the gift and it works great, doing exactly what it described it would. I am very pleased.
---
Pat Z.:
Fast service! Packed well. Easy to use web site/store. All items perfect and working well, love the savings! Thank you!
---